Shara Speake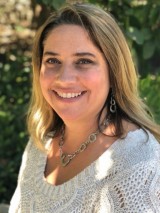 Email
Controller
Direct: 951-547-6780
Frustrated by her own experiences with large insurance carriers, and sharing in Brooks' vision to provide clients with top-notch customer service, Shara partnered with her husband in opening Speake Insurance Services, Inc..
Shara is a sharp, driven executive with proven experience in business operations. Shara has a specialized ability to supervise cross-functional teams, projects and has excellent cross-lines management skills. She offers a rich blend of accounting, operations, administrative, and leadership talents gained from her 20 years of experience in the insurance industry.
Shara has a multitude of responsibilities here at Speake Insurance but her main focus is to monitor and direct the overall activities of the business and it's employees.
Outside her duties here at Speake Insurance, Shara's true enjoyment comes from spending time with her family here in California, and in her hometown of Minot North Dakota. Shara is deeply involved in giving back to the community. Whether it be volunteering her time for team sports programs, walking for a cause, fundraising, or sponsoring a child that otherwise could not afford to play a team sport, Shara finds ways to help others in whatever capacity she can. One cause close to her heart is raising awareness for all types of cancers not just a specific one.
Shara is an essential member of Speake Insurance Service. She is committed to ensuring a work environment that encourages continuous customer service improvements.